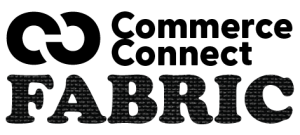 The CommerceConnect Fabric (CCF) is our proprietary and vertically focused systems integration and data management technology. CCF integrates the systems our clients have chosen over the years in specific ways our clients have requested. In addition, CCF is a common hub for data analytics across all integrated systems, for centralized data cleansing, and for custom automations. CCF is where we build our Connections.
Our currently supported Connections are:
POS to DTC (Online Stores and Wine Clubs)

Revel–Nexternal
Our oldest Connection, Revel–Nexternal was built in 2015 and has been in use since. For more information check out this PDF Revel created for us: WineryConnect Offers A Complete Winery Solution
Revel–Shopify
A more recent Connection, our Revel–Shopify solution has been in use since late 2021.
Revel–WooCommerce
The latest addition to our arsenal, Revel-WooCommerce is now complete and in Beta testing with an initial client. We expect this to be commercially available in 2023.
POS to Production Control

Revel–InnoVint
In 2018, several of our clients asked us to evaluate production control systems for wineries. The Revel–InnoVint Connection was built as a result of this evaluation.
Online Store and POS to Gift Card Program

OmniGift
In 2020, during a regular IT check-in meeting with one of our clients, we learned they were frustrated by the lack of support for a gift card program which worked in both their POS and their online store. In response we built OmniGift. More information on OmniGift can be found here.